The Grand Daddy Couloir
~ By Jonny
Published February 22, 2019
The Grand Daddy Couloir on Bow Peak in Banff National Park is a line I've been staring at for as long as i've been driving up and down the Icefields Parkway. Dozens of ski trips have had me staring across the highway at this thing, and every time it has called me to come and ski it. It's been partially the intimidation factor that has kept me from giving it an attempt, but also having the right partners to do it with. Over the past year or two, i've been spending quite a few days out with Shane Hourigan & Brandon Hone for climbing and shorter day ski trips, and they turned out to be the perfect duo to go make an attempt with.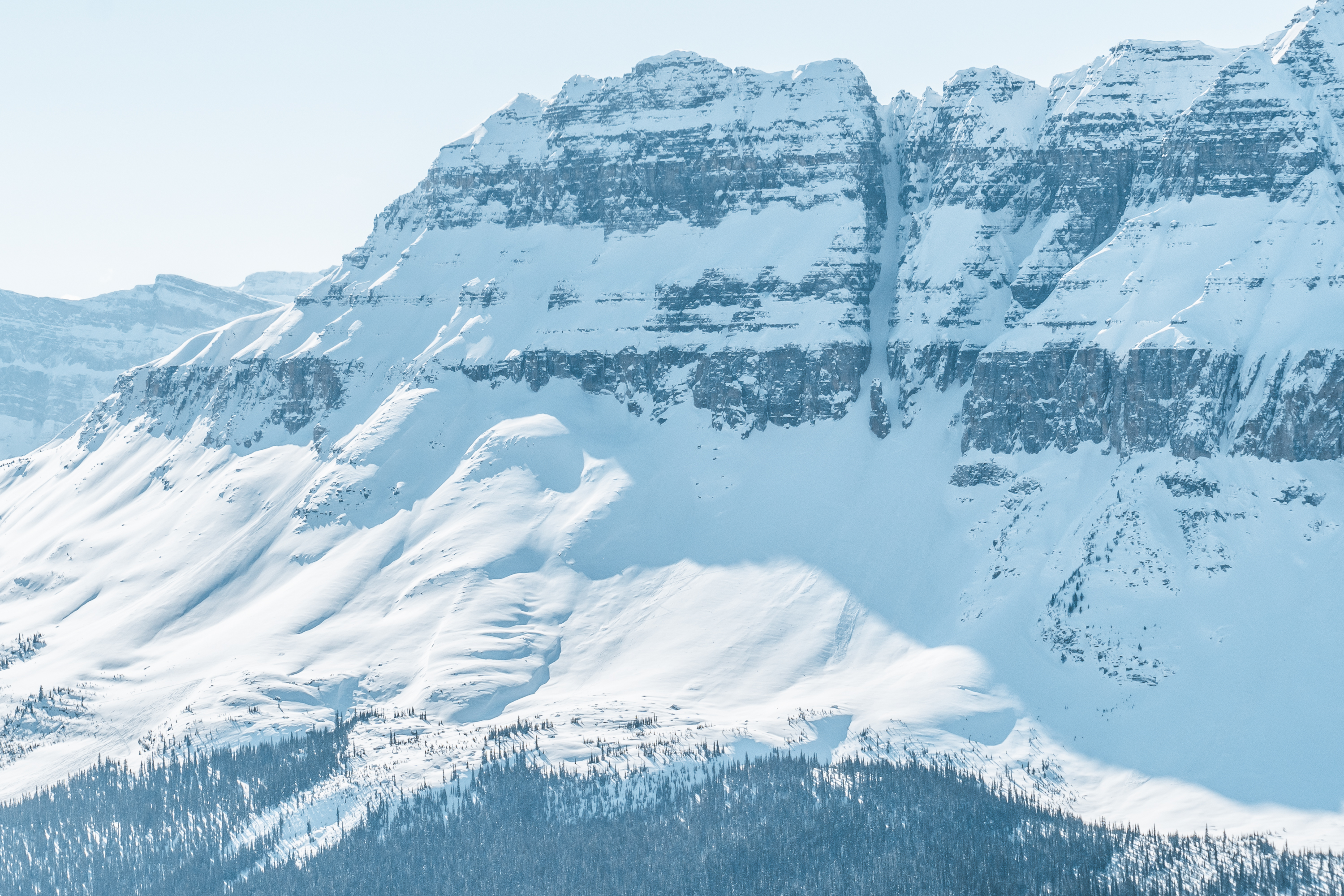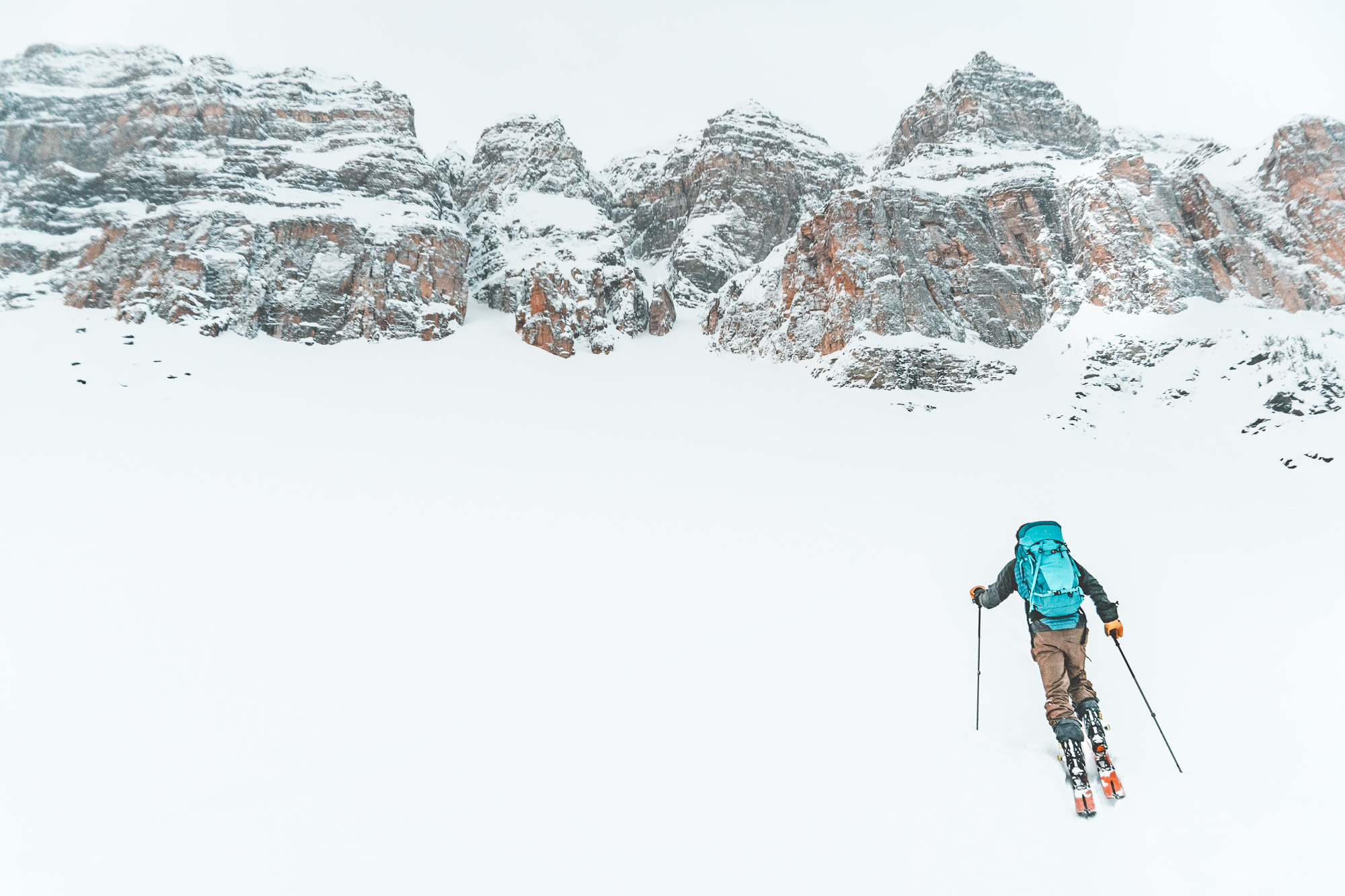 The Grand daddy is a classic Rockies line. It is often a stepping stone to tick off before graduating to bigger terrain. It is big, pretty serious, steep and awe-inspiring. More than a few people have taken a ride to the bottom with serious consequences, so a dose of caution is necessary. There is also often a very large cornice overhanging the top of the line that threatens the whole route. It's good to start early on this one, and get down before things start to heat up, particularly in spring.
That said, with good conditions and a bit of luck, it certainly deserves it's classic status, and it is definitely a worthy intro to bigger mountain terrain.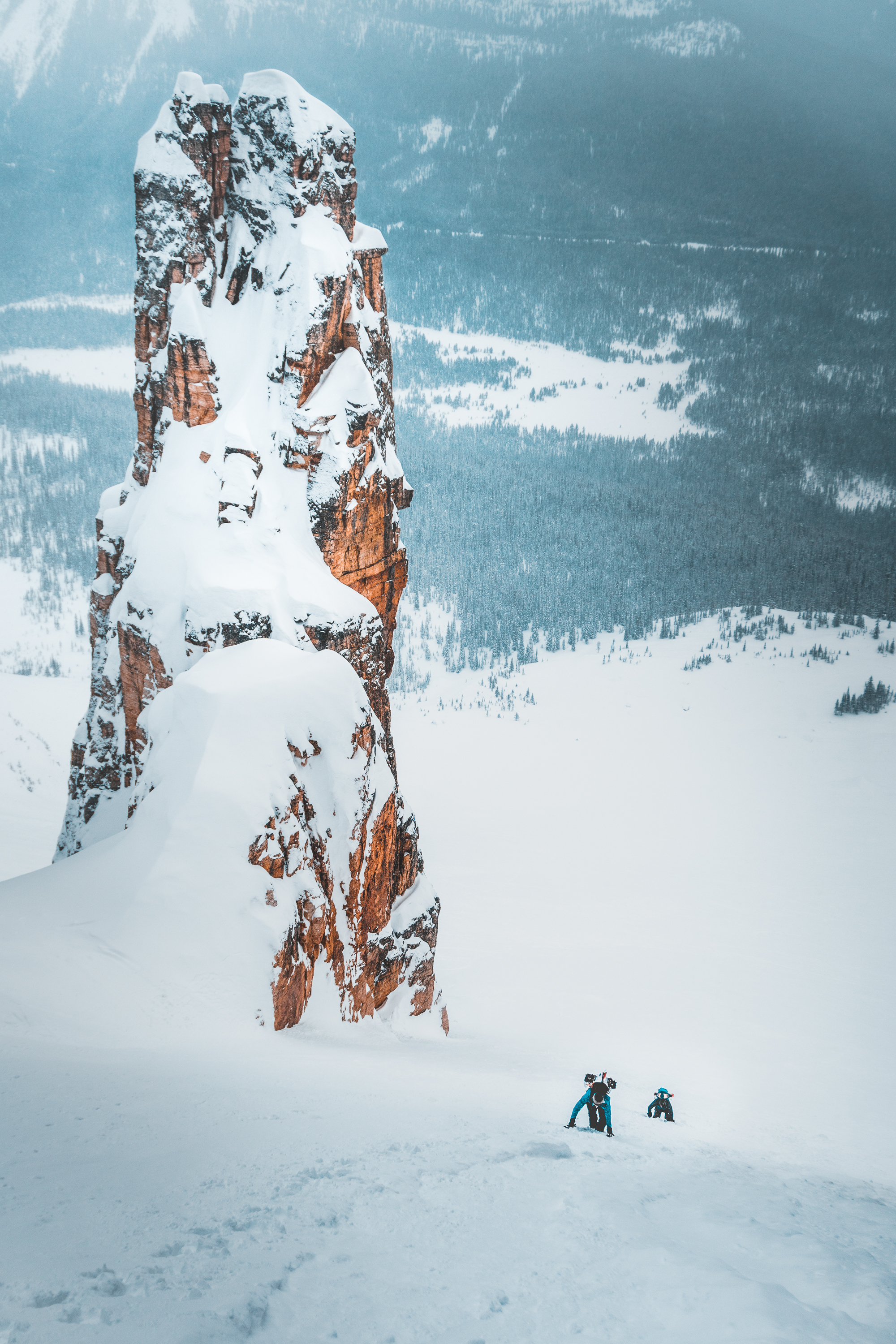 Our first attempt was 3 weeks prior to our successful bid. The weather called for a big polar vortex storm front to move into the area over the course of the weekend. However, the storm moved in earlier than we all anticipated. Still optimistic, Shane, Brandon and I dragged ourselves up out of bed at 5:00am, drove 1.5 hours in the snow, and hoofed it up to near the top of the fan before constant sluffing, tons of snow, and high winds caused us to ditch our plans in favor of another day.
I didn't think we would get another chance so soon, but sure enough on February 16, 2019 the stars aligned for another shot. A bit of patience ended up paying off big time. A long period of stable cold temps and low avalanche hazard set up probably our best chance at getting up there in good conditions before spring warming made the cornices too much of a threat.
Again we got up at 5:00am, drove 1.5 hours, but this time we were rewarded with a relatively mild -15C and almost zero wind. Despite the cold temps, the snow had some moisture, and things were shaping up to be nearly perfect. 45 minutes after leaving the car, we broke out of the trees and were greeted with a gentle skin track and near perfect snow conditions on the fan.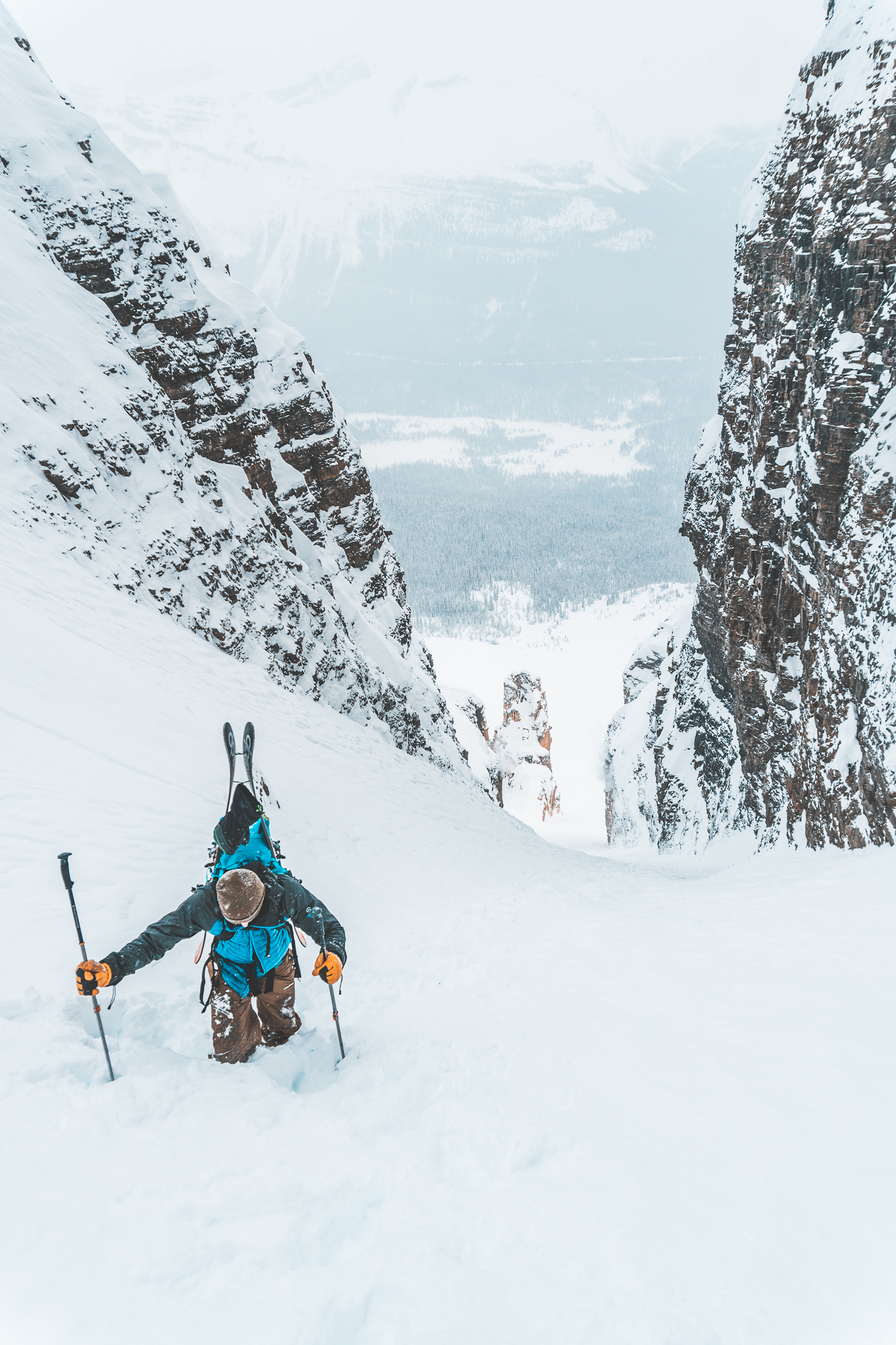 Once in the couloir, we found the boot packing conditions to be mostly excellent. Just enough boot penetration to reduce the pucker factor while climbing, but not so soft that our steps collapsed. We made great time, and only an hour from the pillar (3 hours total from the car) we topped out. There was a fair bit of minor spindrift and a few small snow chunks tumbling down from the right wall, we had no issues otherwise.
Our high point ended up being most of the way up the choke/crux, but some exposed rocks and too-frustrating snow conditions caused us to dig in, click in, and take it to the bottom.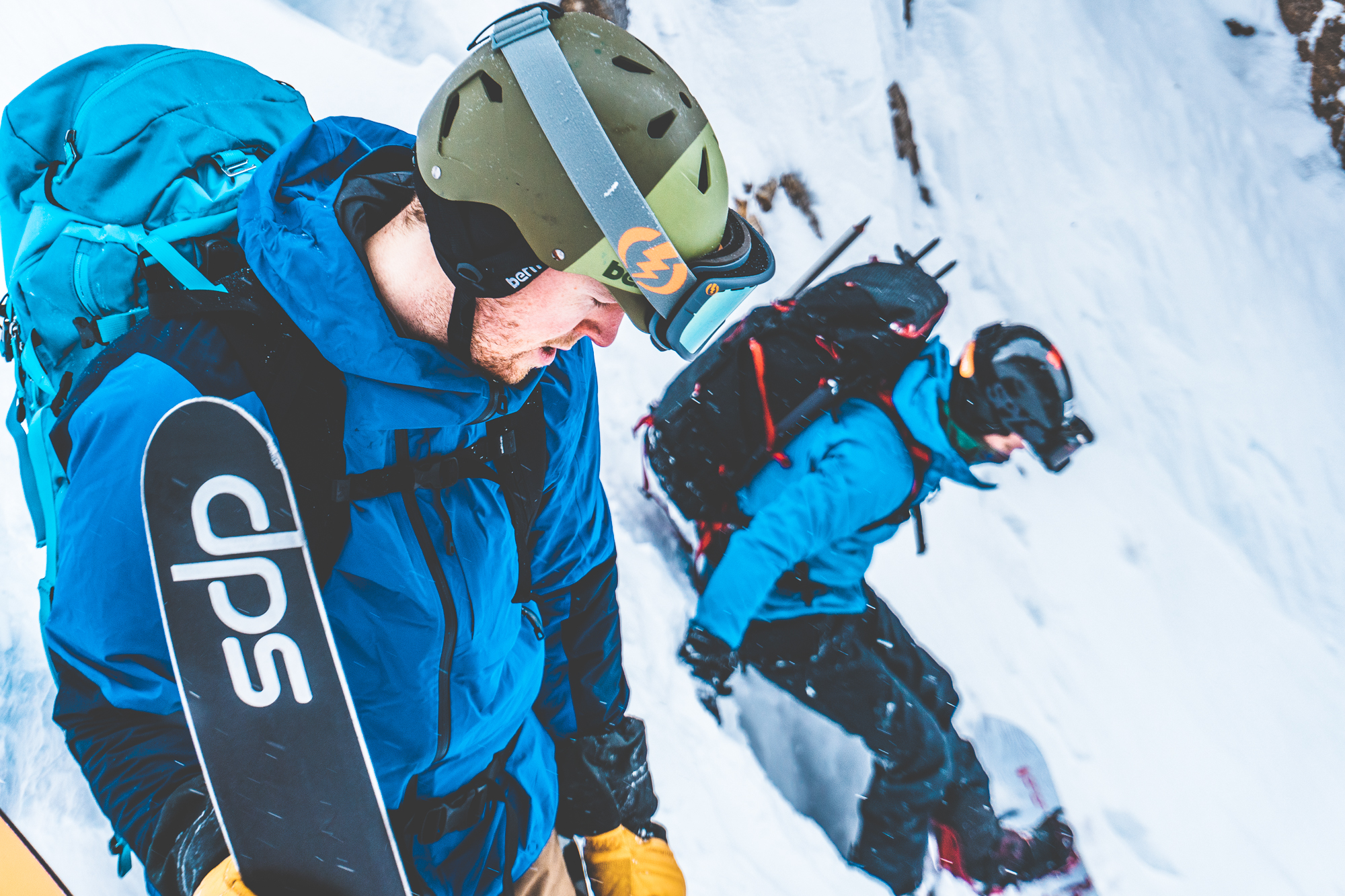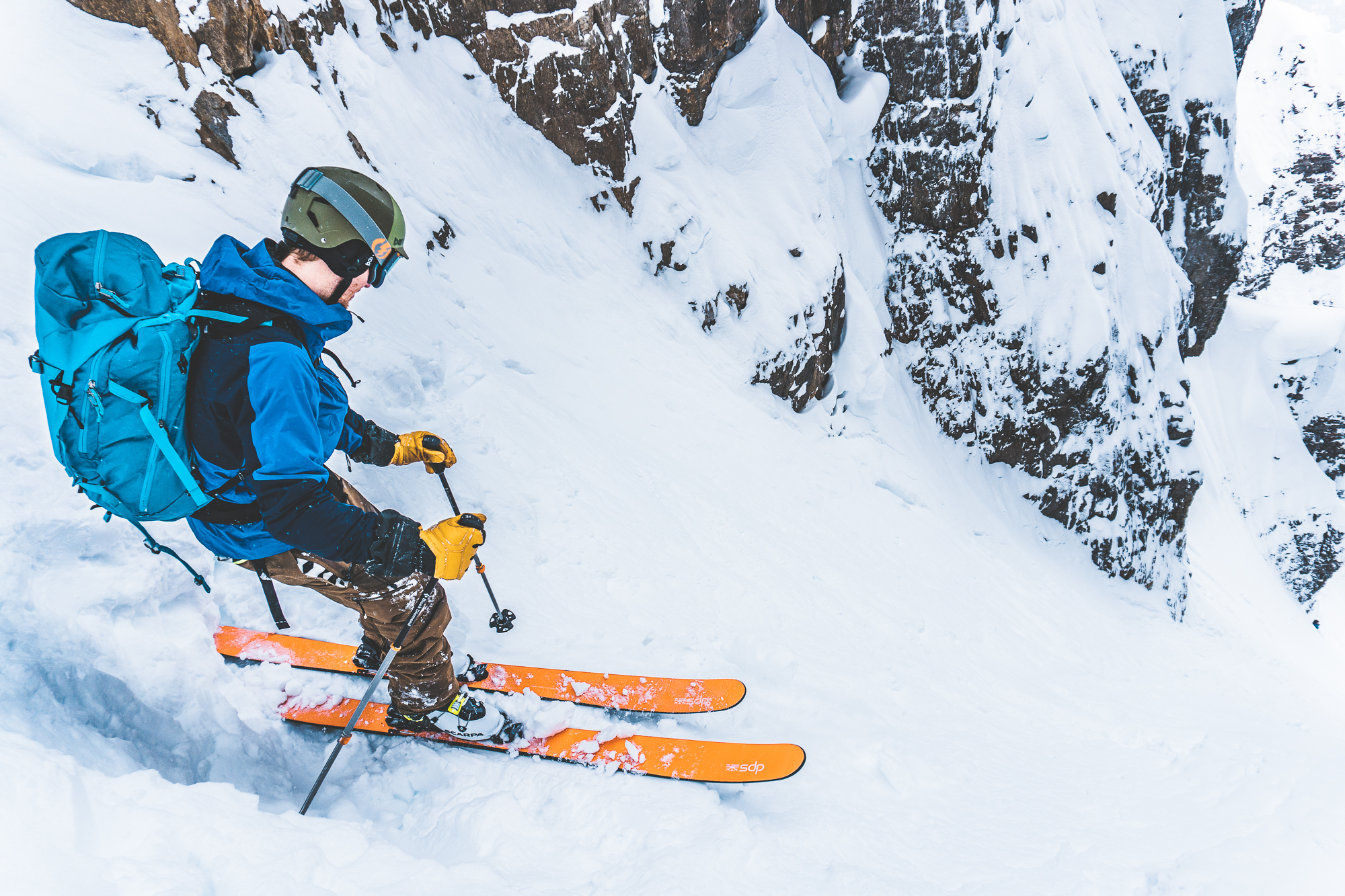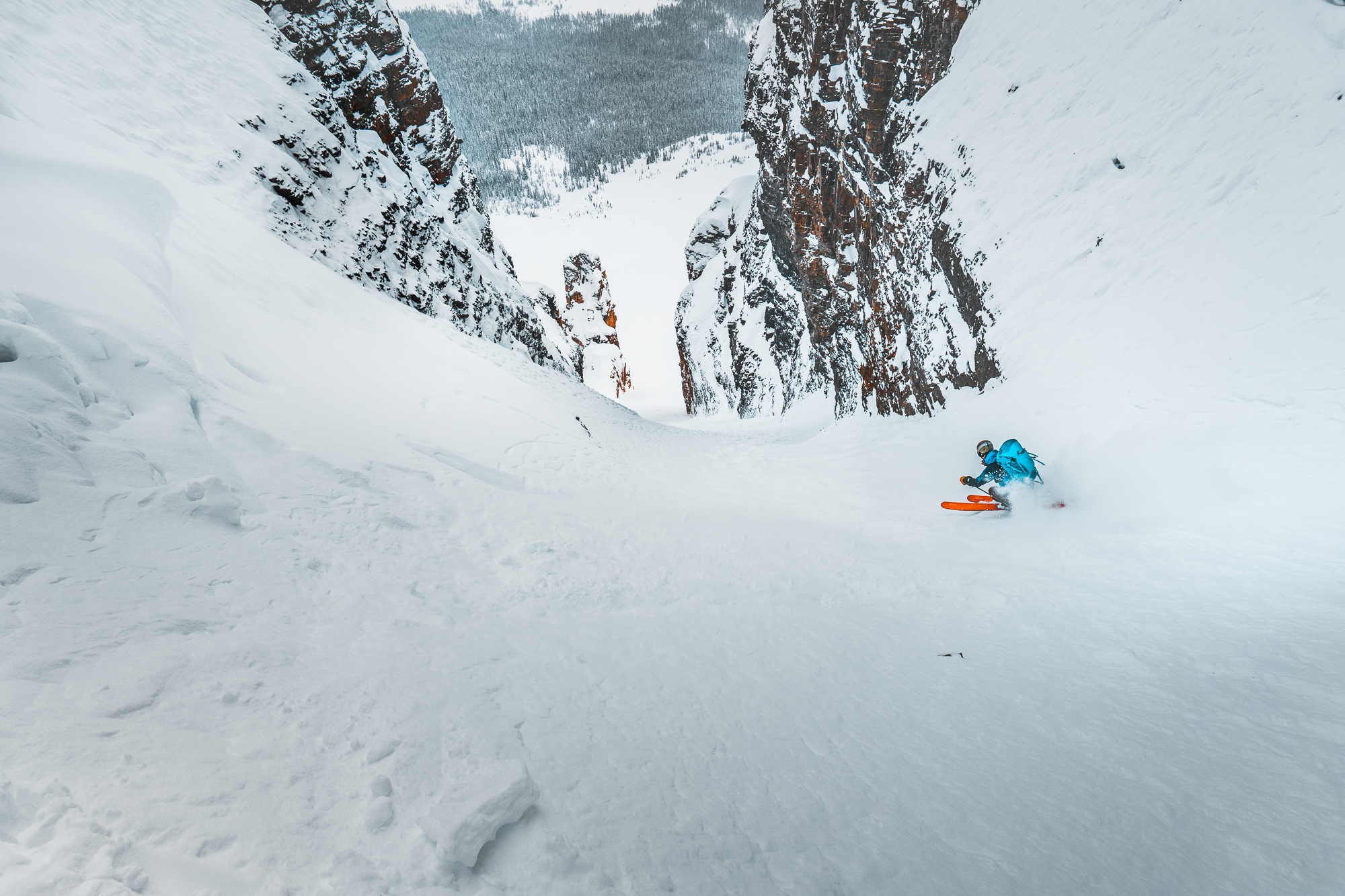 The skiing itself was awesome, super tiring, and a little intimidating getting start. A bit of sluffing helped it feel a bit real, but overall conditions were probably as good as it gets! The ski down the fan in particular was absolutely perfect.
We were all pretty stoked to tick this one off. The Grand daddy is an absolute beast of a line, one of the most inspiring things i've done in the Rockies. Without a doubt, it deserves it's reputation as a quintessential Canadian Rockies Classic.