Haddo Peak
~ By Jonny
Published August 1, 2013
Late on Wednesday afternoon, I saw a callout to anyone interested in climbing Mt. Aberdeen in the Lake Louise group the next day on Facebook by Will Gadd. I had to work of course, but heck I can't pass up an opportunity like that, so I popped him a message, and we were set. Meeting at 3:00am the next morning at Beamers Coffee in Canmore. Where all great adventures begin.
Will is a great guy. We ended up chatting about all things life and climbing for our trip out. We both have kids of a similar age, and despite the fact he is a Red Bull sponsored super-athlete, he was super down to earth, friendly, and great to spend some time with. It was also a pretty interesting day of mentorship for me. I had some alpine experience at this point, but I learnt more in one day with Will than I had probably learnt on almost all other trips combined up to that point. He is a gold mine of experience and knowledge, and extremely cautious. Perhaps why he is alive to this day despite achieving some impressive feats and first ascents over the years.
We entered an empty lake louise parking lot in the dark, grabbed our gear, turned our headlamps on and started up the trail to Paradise Valley, the same trail used in the winter for Surprise Pass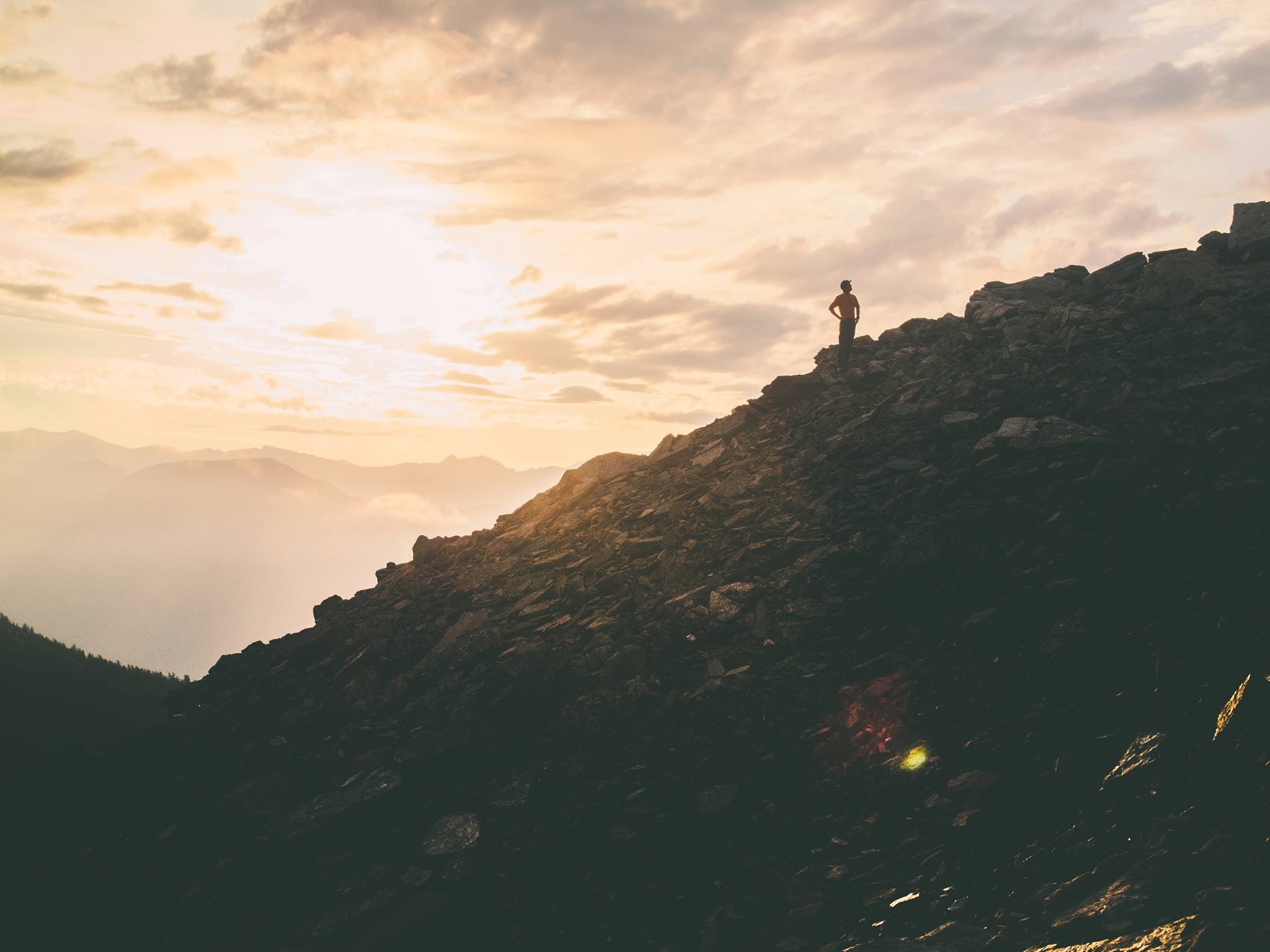 Some good conversation, and a few short hours later, we arrived at the upper valley to an absolutely stunning sunrise. One thing I learnt about Will on this trip is that he is a weather freak. Extremely knowledgeable, and full of tips and tricks that I still think of often when I spend time in the mountains. Being a paraglider, I can understand the necessity for this background and knowledge.
Soon enough, we arrived at the toe of the glacier. This is where my lack of ice experience became extremely apparent. When your first legit WI3 ice climb is with the ice master himself, you are going to learn a few things realllly quick.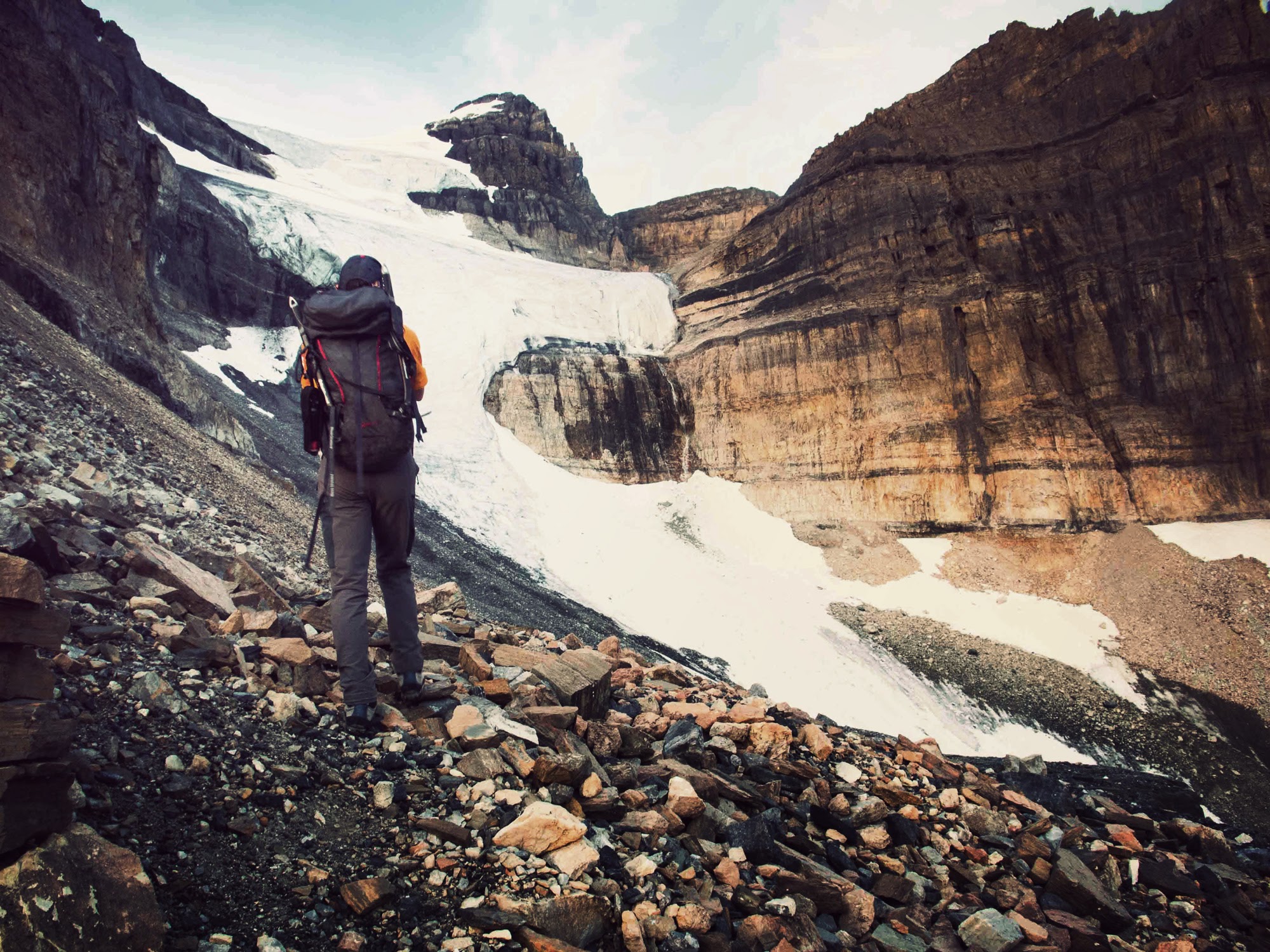 Thanks to Will's guidance, we made quick progress up the tongue of ice to the serac fall, which would ultimately be the crux of the trip. Will made short work through the wild overhanging seracs, and I followed timidly where I could find easier terrain.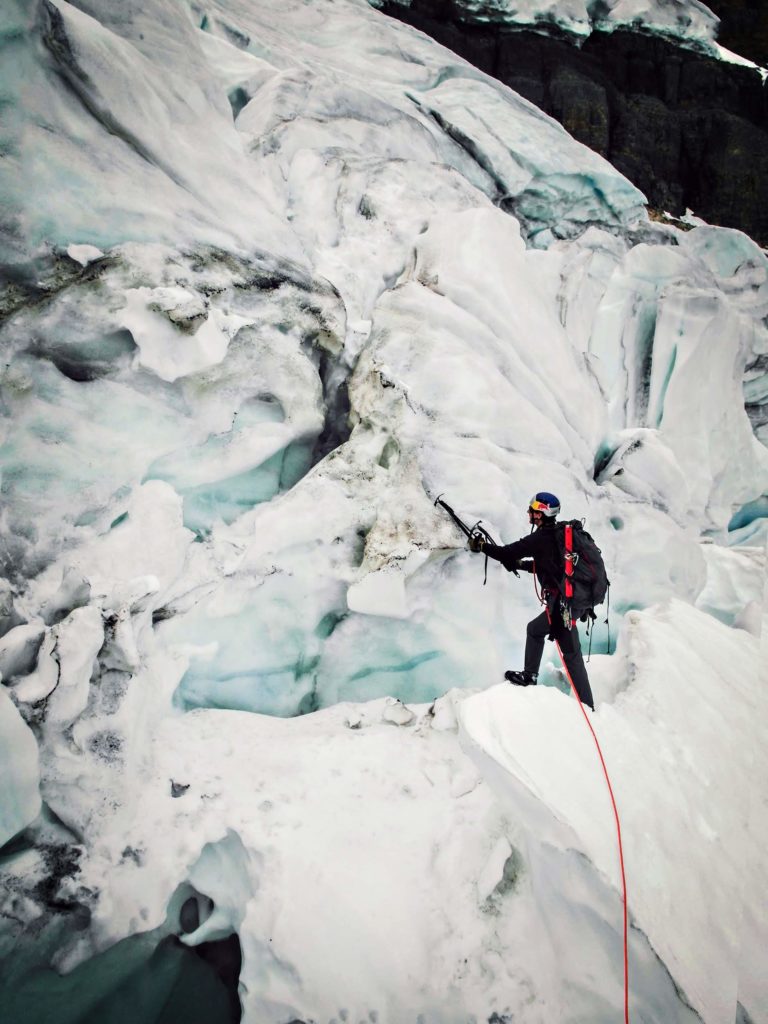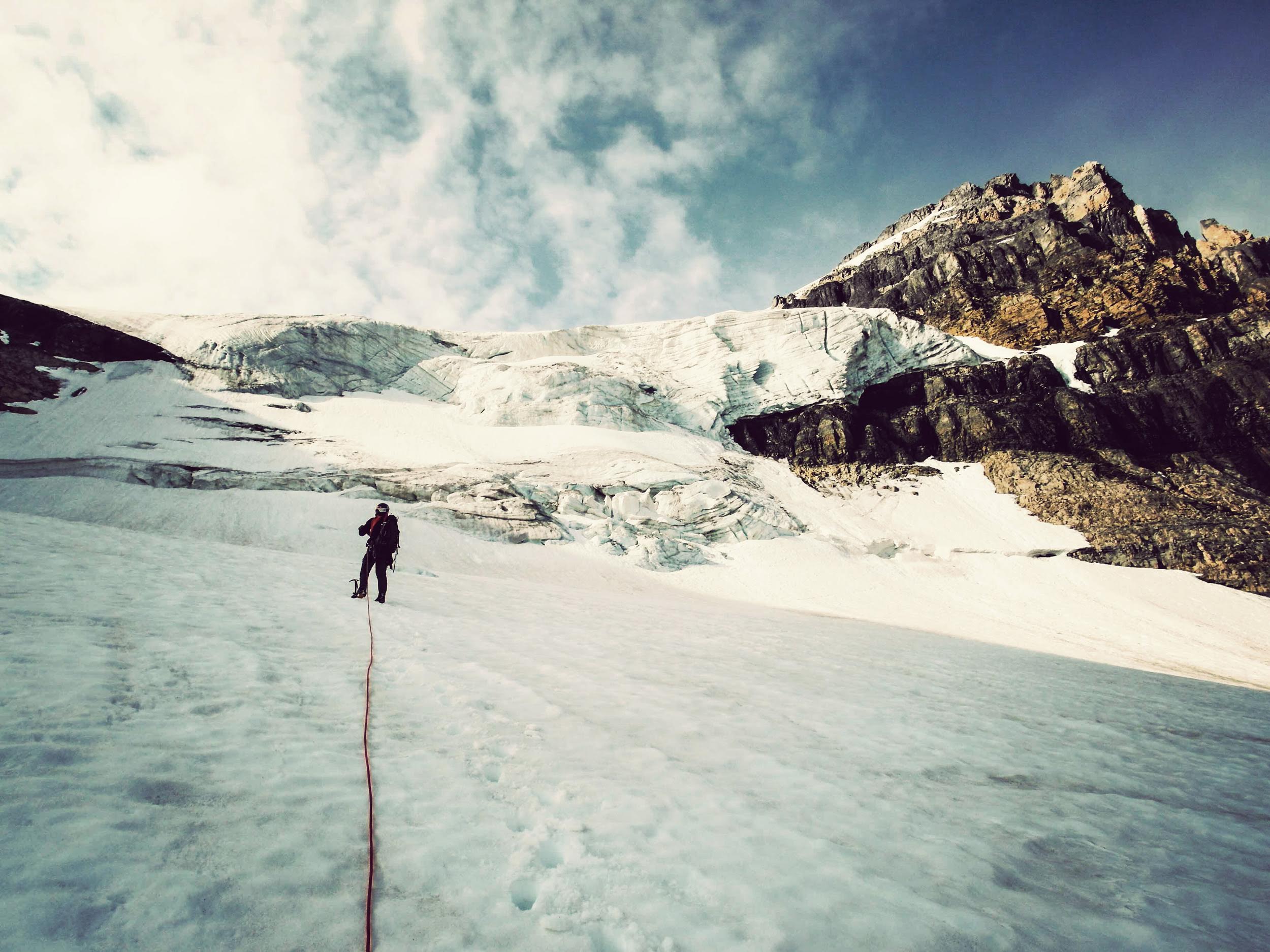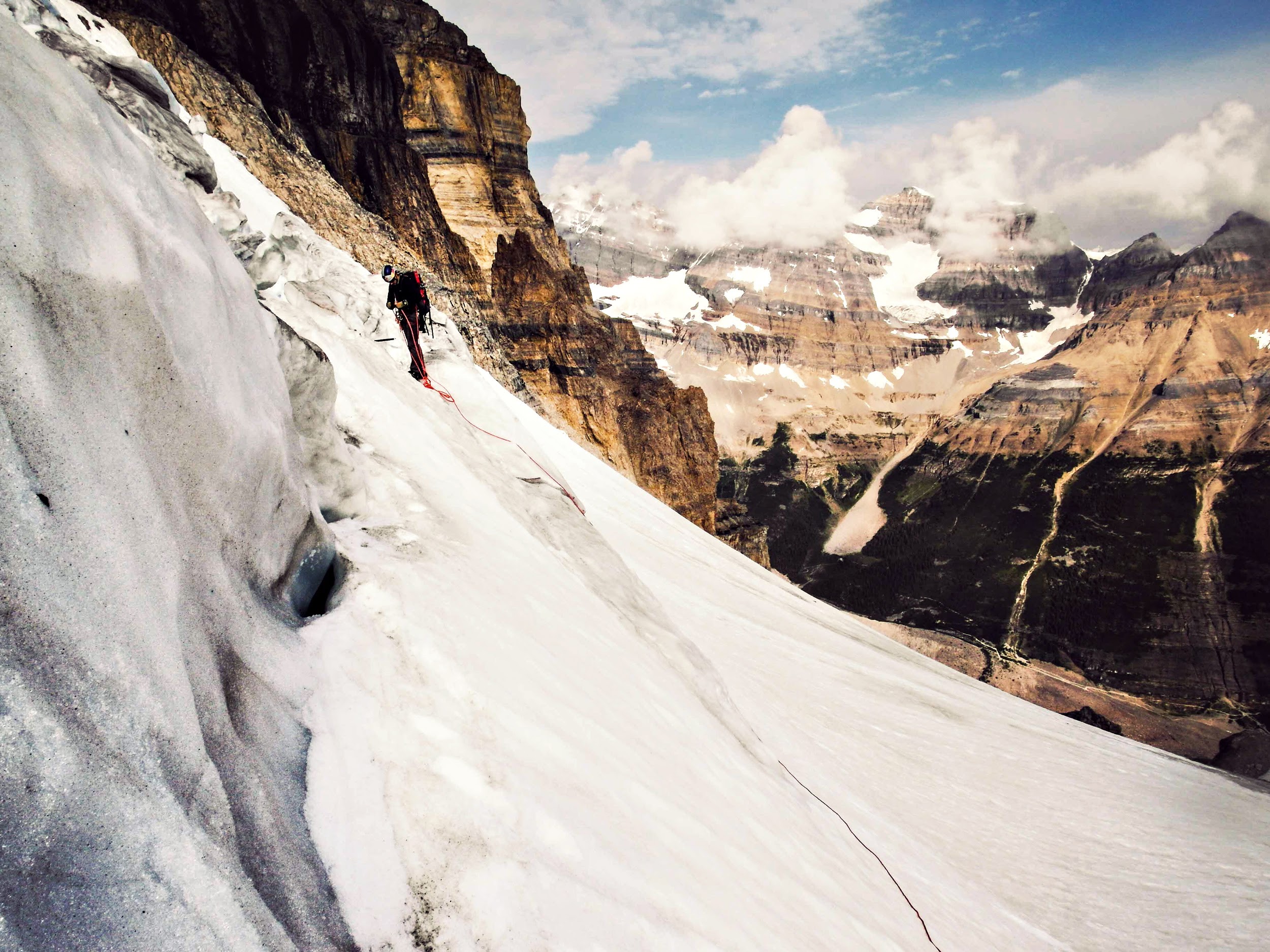 In no time, we were ascending the upper slopes to the col, and were greeted with a black wall of storm clouds and the distant rumble of thunder. "We should probably just tag the summit of Haddo and get outta here!" suggested Will. I was game for that. I don't like storms in the best of times, much less the summit of a big peak in the Rockies. Earlier in the day, Will had noted an early convection – when the moisture rapidly rises out of the valley bottoms in form of a fast moving fog that quickly combines to form large cumulus clouds. Early in the day, perhaps 8-9 we had noticed a strong convection, easily visible and slightly unnerving knowing what I know now.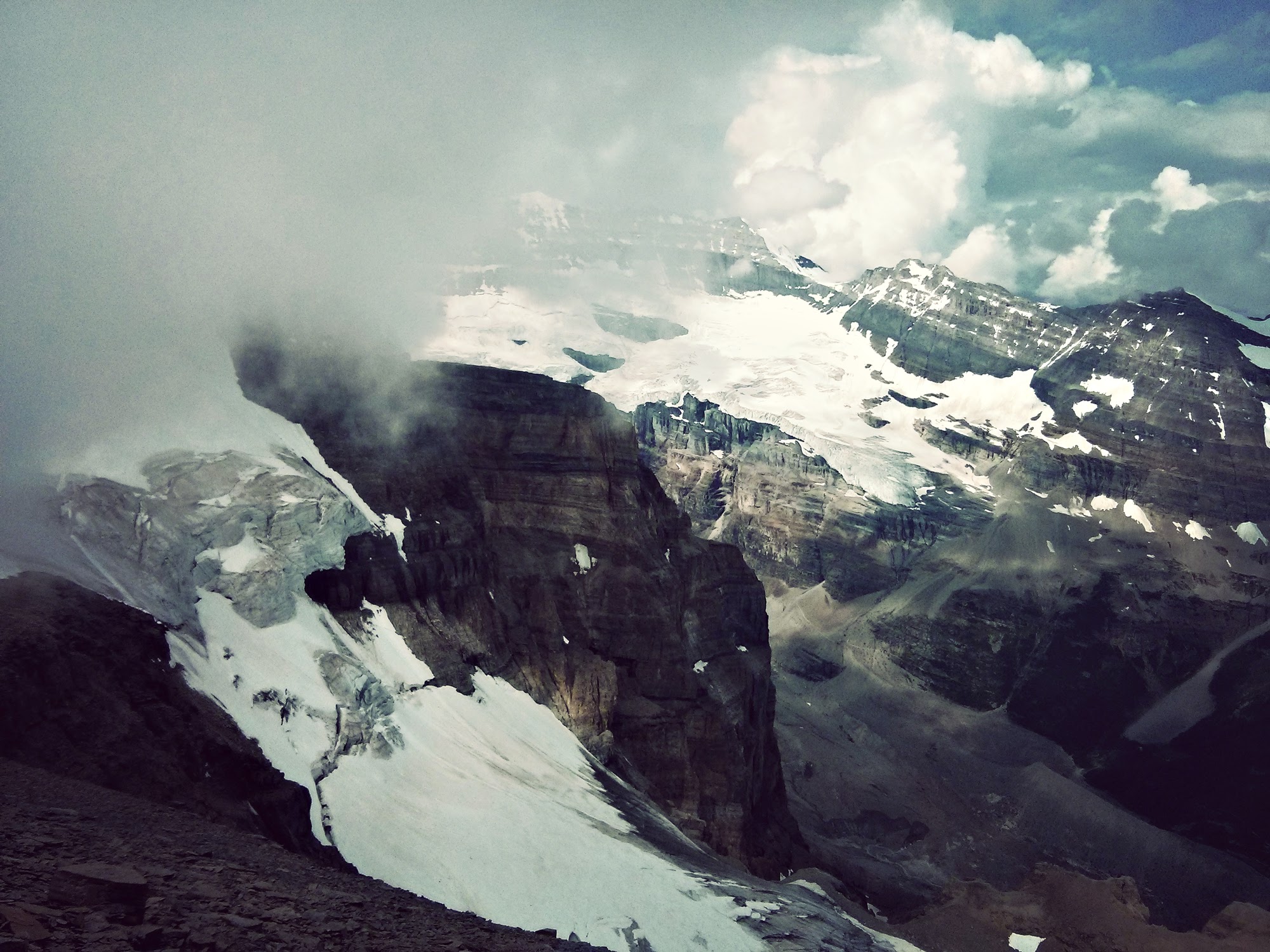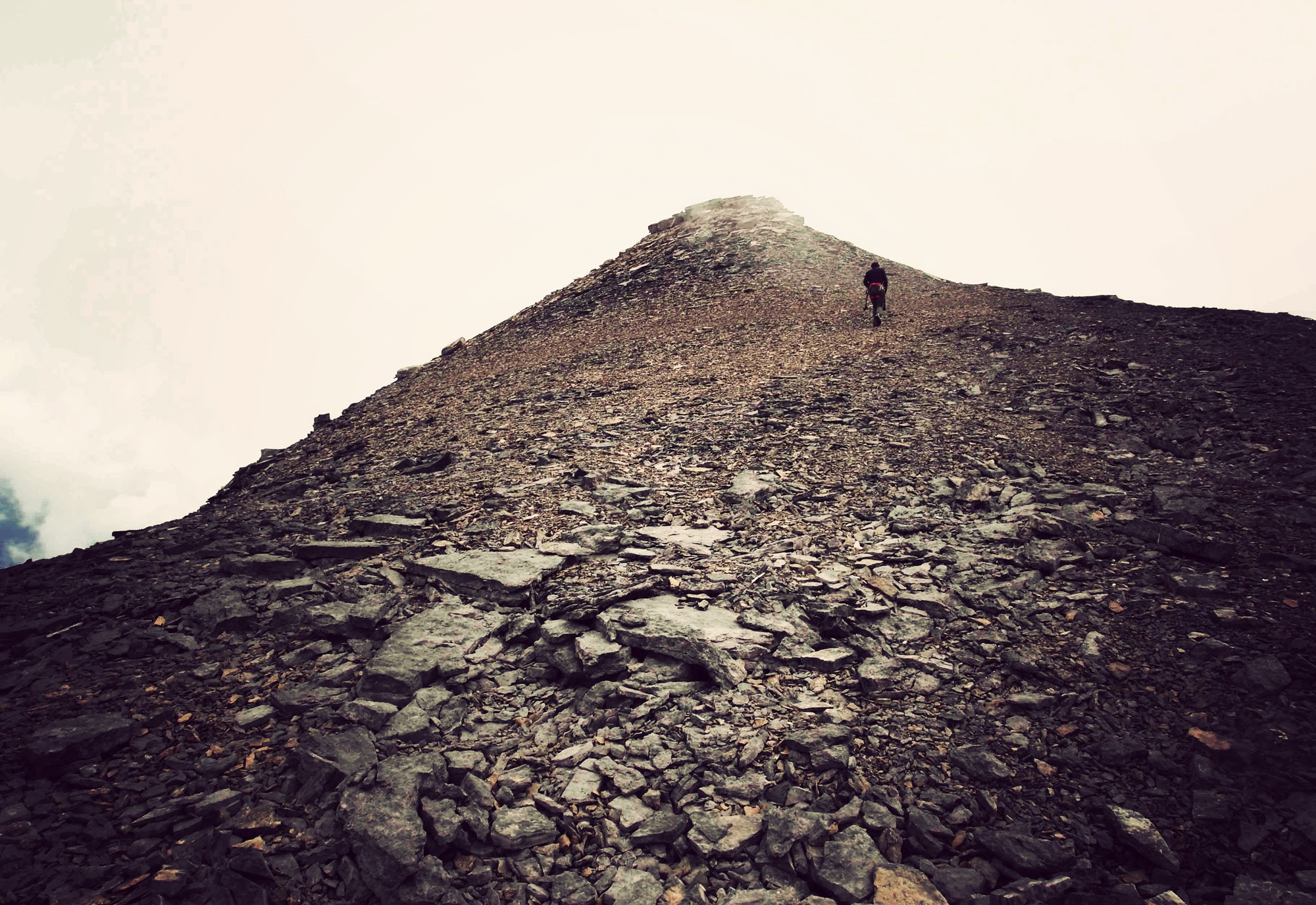 Will's prediction certainly proved true. We quickly tagged Haddo, and began descending the glacier. As we reached the seracs, the downpour started and a massive bolt of lightning hit the summit of Aberdeen… where we would likely have been standing at that moment had we attempted to finish Aberdeen as well as Haddo. "Well that was close…"
The rest of the day went without a hitch, the rain eventually tapered off and good conversation and some seriously painful I.T. band issues made for a cap to the day.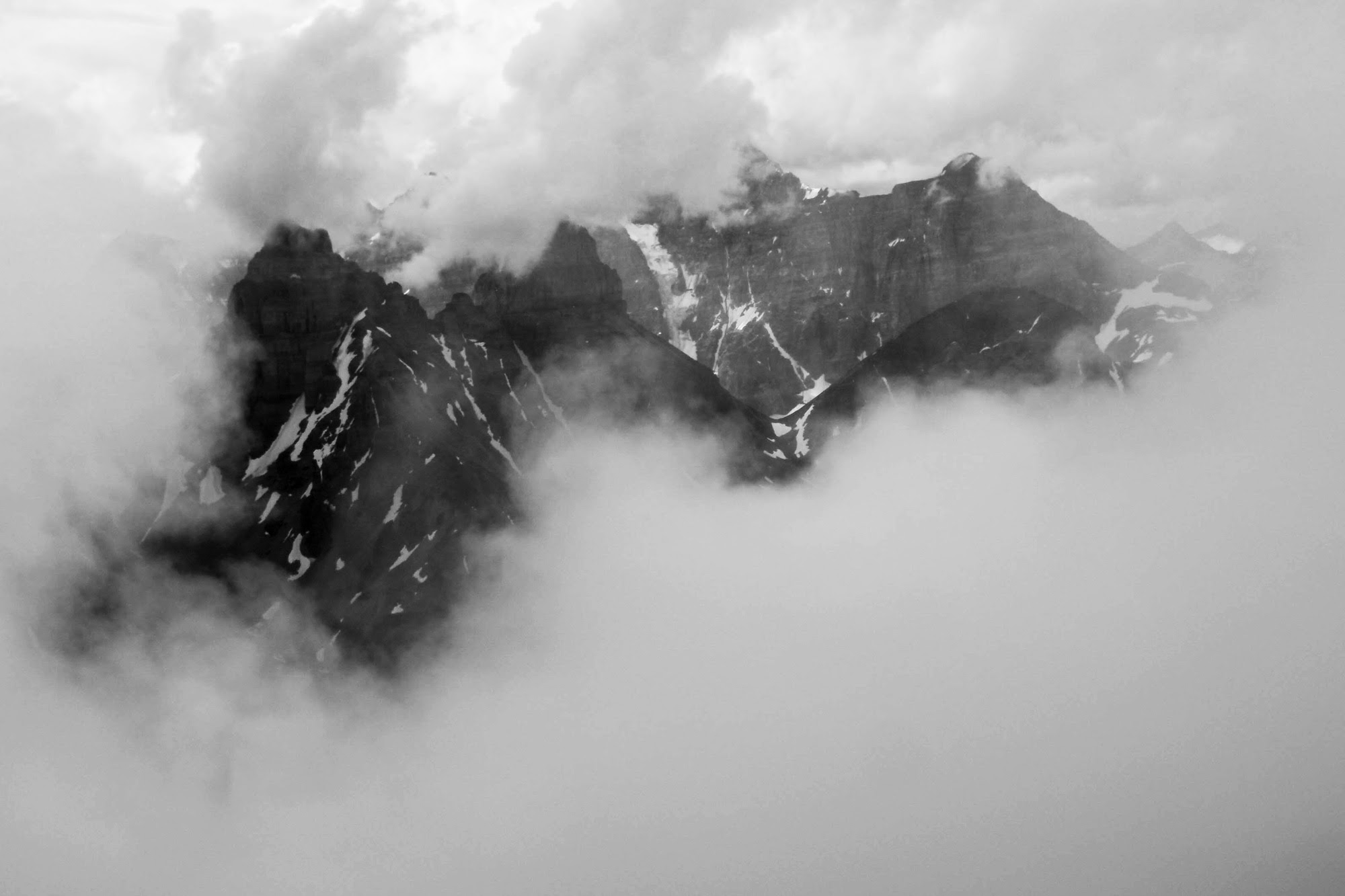 I'm quite grateful for the opportunity to hang out with Will for the day, and Haddo/Aberdeen are spectacular objectives with an incredible view to the valley bottoms on all sides. Highly recommended for anyone looking for a moderately challenging objective to cut your alpine teeth on
---
Become a Patron!
---
Share this post