River Run (9 Pitches, 5.10d), on Tunnel Mountain
~ By Jonny
Published June 21, 2017
With spring in the air, and a perfect May forecast, it was time to start hitting the bigger multipitch climbs. We had heard about a new 9 pitch route on Tunnel mountain in Banff that clocked in around 5.10+. A labour of love by the renowned route builder Chris Perry, we knew it would be an awesome addition to the many routes in the area.
With bomber weather on our side, and a late start we headed to the Tunnel to give it a go.
The business happens almost right off the ground, with a tricky roof move at the 4th bolt of the first pitch somewhere in the 5.10c/d range. However, once that is out of the way, the rest of the route is just awesome with numerous pitches of 5.10- climbing, and lots of really interesting sustained climbing for almost the entire route. Pitch 2 was notably very memorable with almost perfect edges and small features the entire way.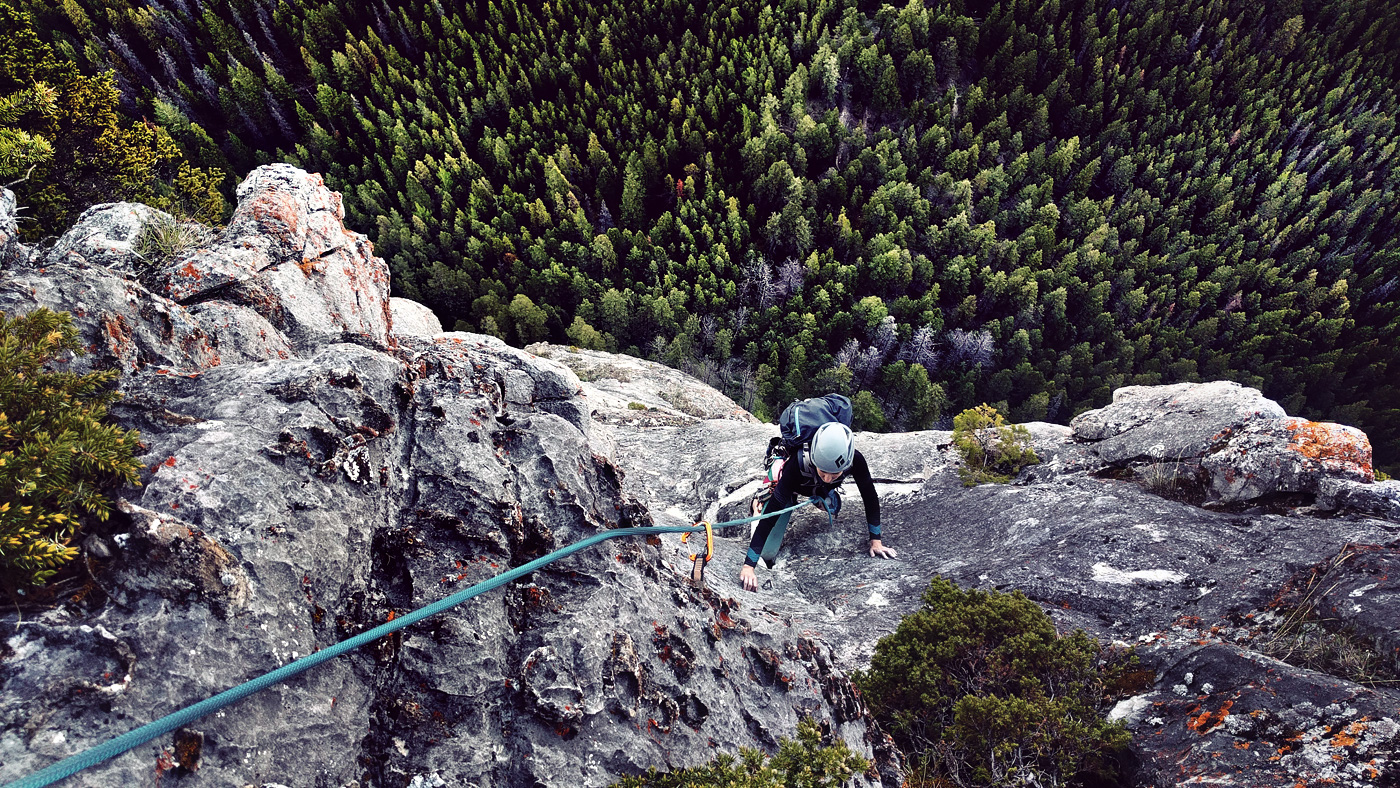 The poor quality of one middle pitch (essentially a scramble with a small bolt protected slab) is quickly made up for by the following pitches which includes one of the most beautiful 5.9 pitches in the Rockies, a few other fun pitches in the 5.8/5.9 range, and the money happening on pitch 6/7. From the 5th anchor, you climb a really nice and steep 5.10- corner/face system leading to an alcove below a slight overhang/bulge. This feature doesn't look too imposing, but once you set off on pitch 7, you realize it's quite exposed, with lots of air below your feet while you pull the 5.10a/b moves onto the easier terrain above.
The final pitch is especially memorable with some really cool fossils covering the rock just before you pull up to the final anchor. An easy (although somewhat long) walk off the backside takes you back to your car.
As far as Rockies multipitch goes, this is one of the better routes in the 5.10 range that i've done personally. I highly recommend it for anyone looking for a quick adventure close to the car!
---
Become a Patron!
---
Share this post
---
You may also like...