How to climb 5.13: Part I
~ By Jonny
Published June 20, 2018
Have you ever wondered how to climb 5.13? I know I sure did. In fact, 5.13 has been a totally unrealistic pipe dream for almost as long as i've been climbing. Even after I had broken into the 5.12 range in 2014, I still felt like 5.13 was going to be an impossible barrier for me.
The mythical (5.13) grade for me was just so much harder. This post is part of a series on my progression from a terrified 5.6 top-rope climber, to sending my first 5.13a here in the Canadian Rockies.
This first post focuses on my climbing history and backstory from 2012 up to 2017, and Part II focuses on my 2017-2018 training and climbing season, ending in June when I sent Timber, my first 5.13.
The 98lb Weakling
I've always been on the bottom rung of raw strength and power, ever since I was a scrawny kid who failed hard at almost every sport I attempted. The only exception to this was mountain biking and skiing, both of which fit my love of solo-access activities, and required more skill and finesse than pure strength (of which I had none)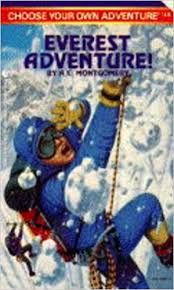 When I started climbing in 2012, I had it in my head that 5.10a would be a pretty realistic "end" point for my climbing career. I had almost no understanding of climbing, other than a long history of spending time in the mountains on easy scrambles, hikes, and a bit of ski touring.
The funny part of my climbing career is that I owned a rack of quickdraws and a set of nuts for almost 6 years before I actually put rock climbing shoes for the first time. I was always dreaming of someday being a climber. When I was a kid, I would make "ice axes" out of wood, living out my aspirations to be a National Geographic Explorer by climbing snow piles behind my house, and reading the "Everest Adventure" Choose your own Adventure book. I can't count the number of times I died to a cougar in the Rocky Mountains while training there to eventually make it to Everest. I think I did eventually… but i'm sure the number of times I died along the way contributed to my somewhat PTSD level fear of cougars and thunderstorms.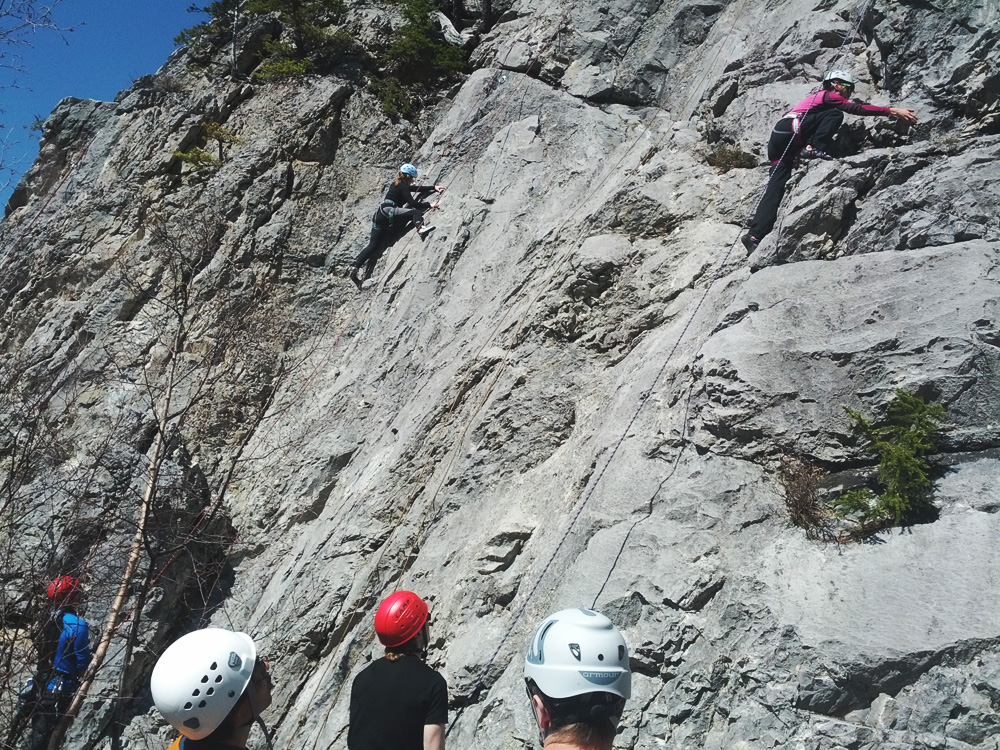 My first day actually rock climbing was May 06, 2012. I joined up with an Alpine Club of Canada trip intended for people new to the sport to learn the basics. A group of approximately 20 of us went to Wasootch Slabs where a few of the more experienced among us put the ropes up and the rest of us flailed around on 5.6 climbs on top-rope. It was terrifying trusting the gear, and a total struggle fest, but I was instantly hooked.
I met a few other beginners that day, and we began making a weekly trek to Wasootch to continue climbing, slowly improving. One of us was a stronger 5.11 climber, but a month after meeting he ended up spraining his ankle. This was ultimately the best thing that could have happened to me personally. I had to learn to lead quite quickly. I was terrified leading my first few 5.6 and 5.7 routes, but that fear slowly faded while the love of the sport increased.
By the end of 2012, I accomplished my lifetime climbing goal and sent my first 5.10a on lead… Dry Heat in Cougar Canyon, Canmore. My seemingly unattainable climbing objective was complete, and I had no idea what was next, or the journey I was about to begin.
At the end of the 2012 summer climbing season, I joined the Chinook climbing gym in Calgary, at the time, one of 2 climbing gyms in the City. It had short walls, and dirty holds, but I committed to climbing at least 1-2 evenings per week, and getting outdoors on weekends whenever possible. I slowly worked my way up through the 5.10's in the gym.
Early in the 2012/2013 training season, I joined an adult training team coached by (now legendary) climber Sam Tucker. This group met twice a week at the gym, and Sam never hesitated to push us to our physical limitations. We would always start with 30 minutes of soul-destroying core, then around 2 hours of training, ending in 30 minutes of opposition. I progressed quicker than I realized at the time, and by the end of the winter, I had ticked a few harder 5.10's in the gym, and a few vertical/short 5.11- routes.
First injuries
During this first winter training season of 2012-2013, I started to see some small issues arising in my elbows and shoulders. A physio diagnosed me with tendonitis (internal elbow inflammation) and prescribed acupuncture and physio exercises to help reduce the pain and help me recover. She also noted that my shoulders were not overly in good shape. Likely the result of a combination of a sedentary desk job, and an old biking injury where I crashed onto my head on Moose Mountain.
With some opposition work, I started to see some small improvement, however, this was an unfortunate shadow of issues to come as I started pushing hard into the upper 5.12 range. My lack of upper body foundational strength was going to become a factor.
2013 was a good year. I was more consistently out climbing with some of the friends I had met at the climbing gym, and I managed to tick my first 5.11a, as well as a number of mid-5.10 climbs as well. While this wasn't exactly a breakthrough season, it was consistent, and looking back it was overall excellent for both my headspace and my ability.
A major life shift at the end of 2013 lead me to move to the small mountain town of Canmore Alberta. An extremely mountain-centric community nestled in the heart of the Canadian Rockies, and surrounded by massive limestone walls. Little did I know that this move to Canmore, and my 2014 season was going to be a massive leap forward.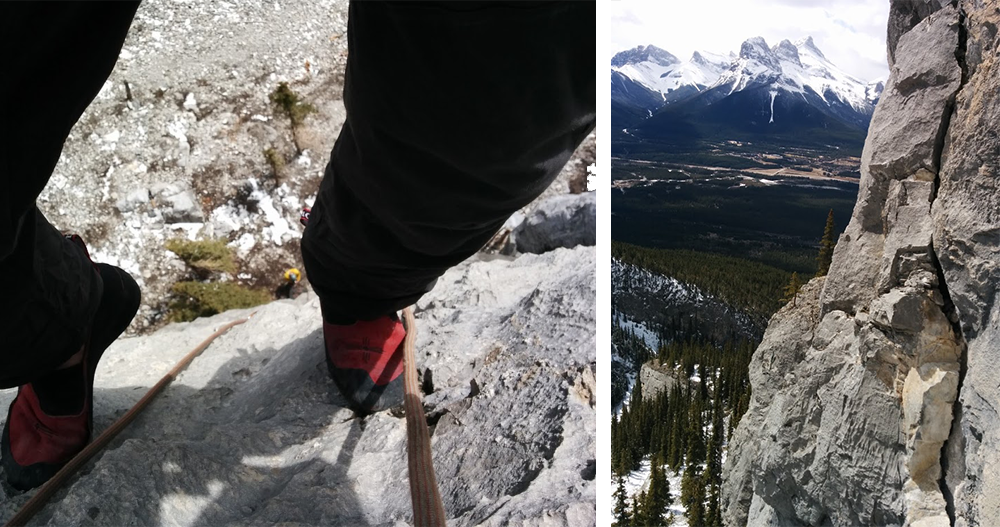 In early 2014, I took a trip up to the lookout at Echo Canyon with my friend Tyler. I ran into Nancy Hansen and Doug Fulford, two people I had only recently met after moving to Canmore. Tyler and I tackled a number of easier climbs before I jumped on "No Love", which I somehow managed to onsight – my very first 5.11b. I chatted with Doug and Nancy, and Doug and I made plans to get out climbing together.
This was the beginning of what I would consider a true mentorship that I am still immensely grateful for. Without that 2014 season spent with Doug, projecting my way through grades I never thought possible, I never would be where I am today.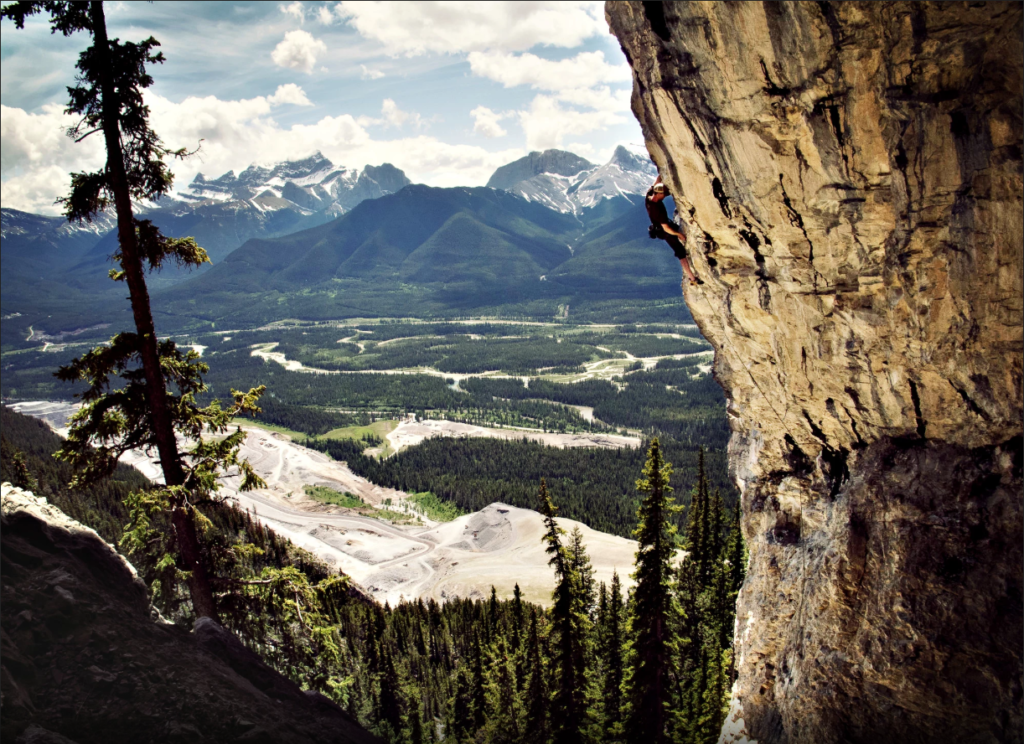 The Quantum Leap
Doug had a system where he would spend every season starting at around the 5.11b grade, and working his way up through the grades, 2 at a time, as far as he could go in a season. At this point, I had never projected anything in my life. My climbing had consisted of trying to onsight a route, and if I failed, never trying again. The concept of getting on a route with no expectation other than "get the rope up" and start working out the moves over a number of tries or sessions had never occurred to me.
Doug is an extremely experienced climber and was pretty adamant this was the way to see real progress. It turns out he ended up being more correct than I imagined. I joined him in his quest and we banged off an impressive tick list throughout the season… starting with my humble 5.11b early in the spring, and culminating with a huge list of climbs I never could have imagined ticking.
5.11c – Holey Shit, Grassi Lakes
5.11c – Yoshimi battles the pink robots, Echo Canyon
5.11d – The Harlot, Grassi Lakes
5.11d – The Kinematic Wave, Bataan
5.12a – Tetris , Echo Canyon
5.12a – Raw, Grassi Lakes
5.12a – Suicide Bomber, Lakit Lake
5.12b – Hickory Dickory Dock, Acephale
5.12b – The Power of Youth, Echo Canyon
The key to this season was simply persistence and having the right partner. Little did I know at the beginning of the season that I had the ability and strength already, I just simply hadn't applied myself yet to wrapping my head around the projecting process. Some of these projects went down in only a handful of tries, vastly shifting my perception of what was possible.
I still did not consider how to climb 5.13 for myself at this point, but it was clear that it wasn't completely impossible anymore.
2 steps forward, 1 step back
2015 would be a difficult year for me. I went through a divorce and other significant life changes. To add insult to injury, I ended up contracting Mono partway through the summer, which reduced me to a pile of goo for the majority of the season, unable to do much of anything.
Doug and I teamed up for one big highlight on an otherwise difficult season – an off-the-couch on-sight ascent of "The Tall Storey" in Echo Canyon. This is a classic 8-pitch 5.11c that I had low hopes of nabbing, but the onsight was an absolute high-point in my so far mind-altering climbing career.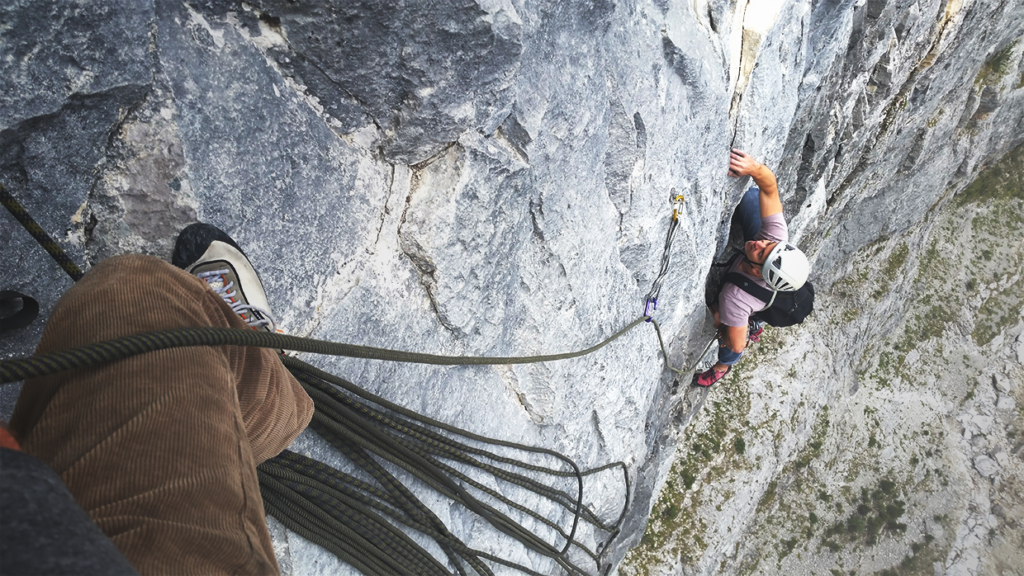 How to climb 5.13… er 5.12c
Over the winter of 2015-2016, I did my best to make up for a difficult 2015 by training has hard and often as possible at the local climbing gym – Elevation Place. This gym has a reputation for being a little sandbagged, and all this sandbagged training definitely paid off in 2016 with another high point in my climbing career.
My partner Jolene consenting to be towed along with me to Echo Canyon to belay me on a project I wanted to try – Atlantis. This route is a classic 5.12c that I wasn't sure would be possible for me. I fell off near the bottom on my first few tries, but quickly the route started to come together for me as I put the pieces together.
3 days, and around 6 tries later, the route went down. In no small part to Jolene's incredibly patient belays while I went through all manner of emotions and fears of failure. Finding a no-hands rest before the crux, and getting up to Echo as much as possible were the primary catalysts to finding success and sending the route extremely early in the season… only April!
The remainder of 2016 was less about sport climbing and more about climbing a huge range of exciting alpine routes with Jolene. We took a week long trip to the Bugaboos, which culminated in 3 awesome routes and ended with a short trip to Rogers Pass to climb Mt. Tupper.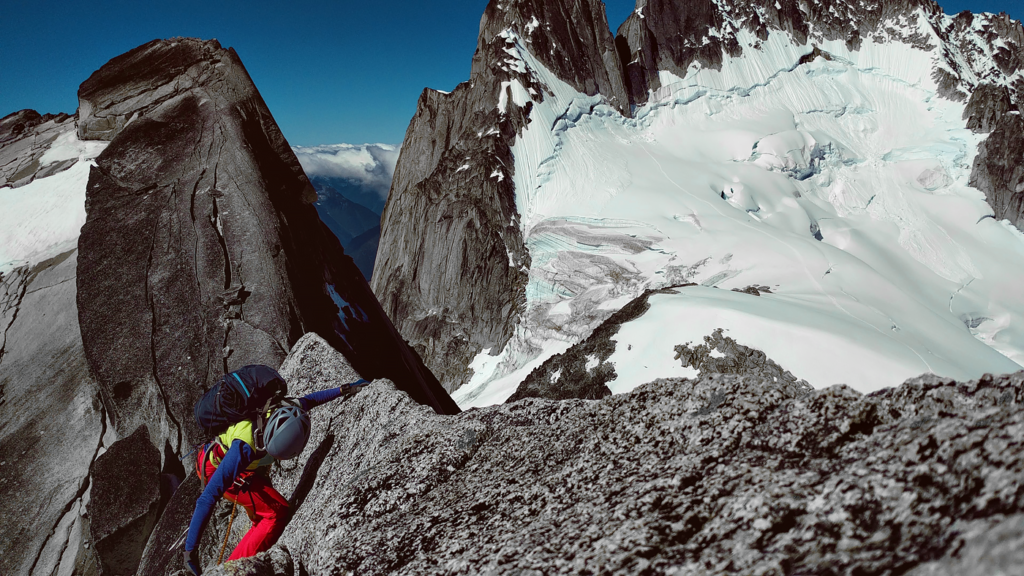 2016 was a highlight in many ways. Even with this success, I personally felt the lack of pushing my sport grade after early success on Atlantis, and ticking my first 5.12c. I resigned to train as hard as possible over the winter of 2016-2017 in hopes of pushing my limits again in 2017.
Injury Strikes Twice
Unfortunately, my training season over the winter of 2016/2017 resulted in overuse injuries in my shoulder. This resulted in another massive step backward, and almost a full year of recovery. This setback all but destroyed my 2017 climbing season.
My weak shoulders had finally gotten the best of me. Labral tears in my right shoulder resulted in a massive strength drop and the beginnings of what would amount to pain that remains to this day. I'll speak more about it in Part II, but this was mentally a big setback, and physically a major stopper for close to an entire year. How to climb 5.13 with what seemed like chronic shoulder weakness and injury was going to be a difficult question to answer.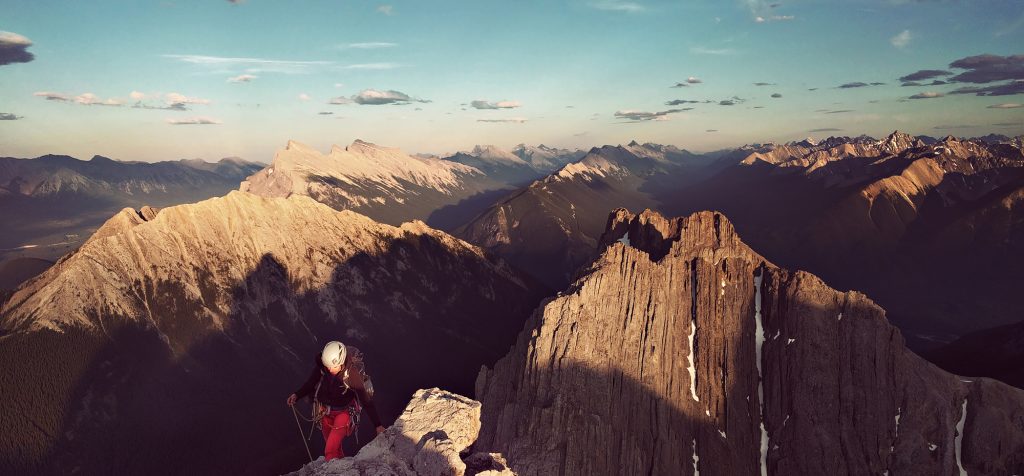 Despite being a relatively poor sport climbing season, 2017 was full of adventure in the form of buying a van, outfitting it, and a number of fun short climbing trips and routes including River Run (5.10d), Takakkaw Falls (5.7), an Attempt on the Tower of Babel (5.8) and ticking off the uber-classic Gmoser Route on Mt. Louis (5.9), a major milestone in my own personal climbing career. A difficult but ultimately amazing climbing trip to Squamish also highlighted our year.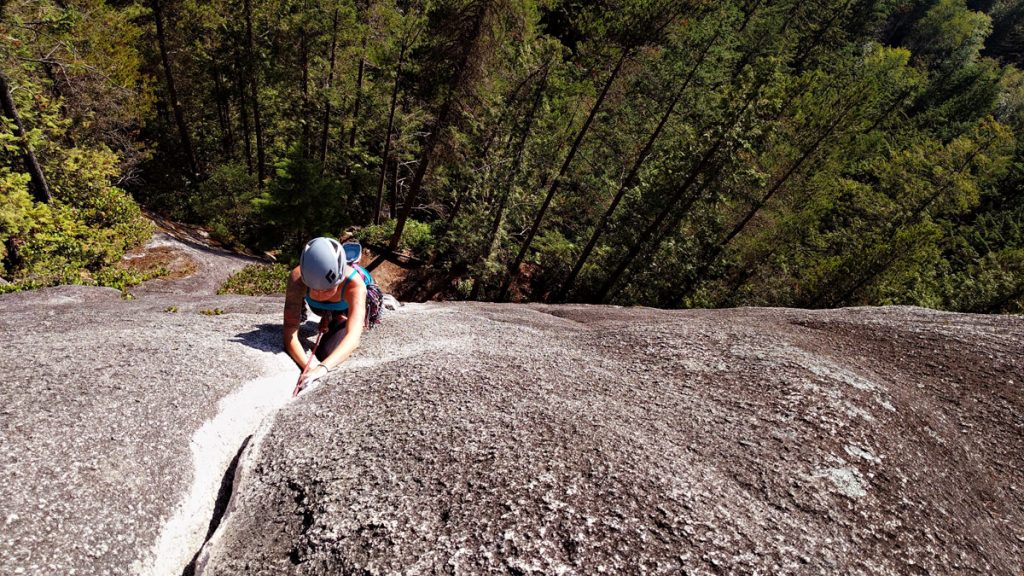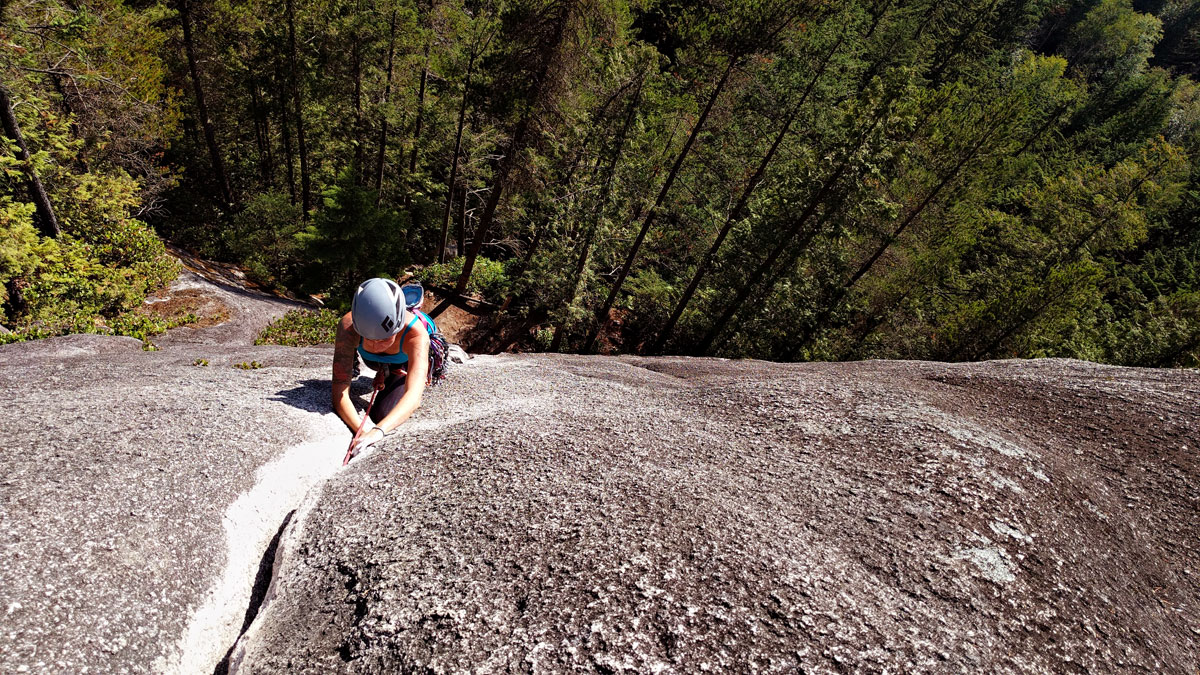 Despite the adventures we had, my shoulder recovery was long, tedious, and consistently demotivating. Finally, late in 2017, I started to tick off 5.12c routes in the gym that I started to feel like I was beginning to recover. It was going to be a long process. How to climb 5.13? Still not sure. It turned out to be both harder and more attainable than I ever thought.
Part II
In my next post, i'll go into detail with my training regime in 2017/2018, and the events leading up to the best sport climbing season that both Jolene and I have ever had, sending 5.11a and 5.13a respectively.